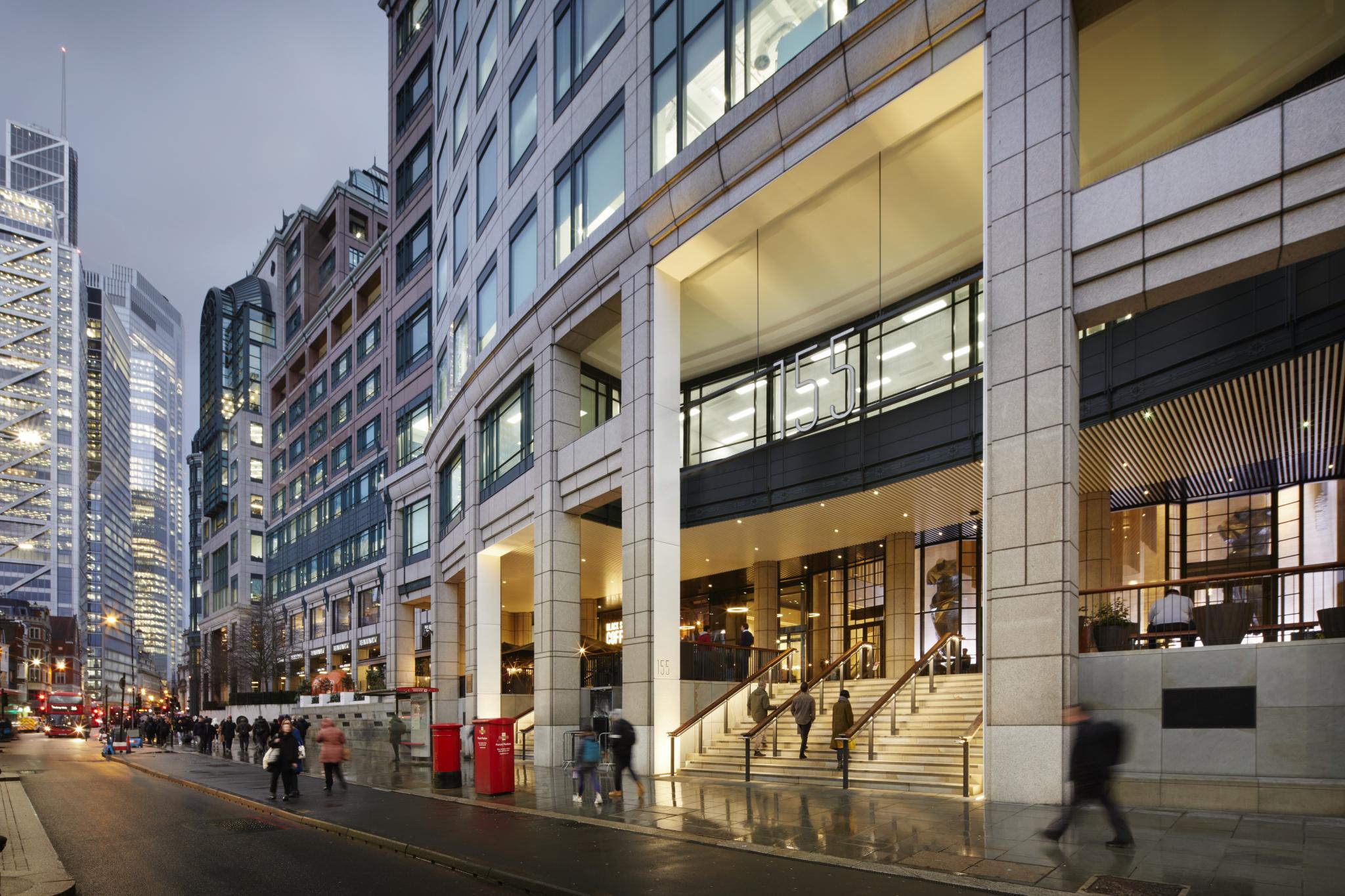 Levin is a global recruitment company that places talent into innovative roles across the tech sector.
At the end of 2022, Levin signed for 23,000 sq ft of space at 155 Bishopsgate, 18,000 sq ft of office space and 5,000 sq ft of shared space to themselves, being the sole occupier. This marked  their third upsize at Storey within Broadgate. After originally starting in 1 Finsbury Avenue in 2020, the business has seen more than a 500% increase in space at Storey within a three-year period.
The business is expanding rapidly, and its vision is to be the number one Tech Talent marketplace for Impact-driven Tech businesses globally.
As a result of fast growth, the team has capitalised on Storey's offer of providing flex office space – by relocating across different offices as their business has expanded.
We spoke to Chelcie Harry – Global Marketing Director at Levin – to understand how they have made the space work best for them and to shine a light on their experience at Storey.
Q: Why have you stayed within the Storey portfolio at Broadgate for so long?
As a business that is quickly growing, Storey has been able to accommodate us and our ever-expanding headcount. Now being based at 155 Bishopsgate, we enjoy being part of the Broadgate community and all the benefits campus life has to offer – including having a range of shops, bars and restaurants on our doorstep.
Q: What has made you choose Storey over competitors?
Storey has provided us with flexible, open plan spaces at all stages of our growth journey. As our business has grown, so has our partnership with Storey as they have worked with us to find the most suitable office space for our needs at that time.
Once you reach a certain size, it is difficult to find space in a central location that is completely open plan. As a recruitment company, it is important for our office set-up to be as open as possible to facilitate collaboration between our colleagues. Storey's flexibility and adaptability has been key to us staying within the portfolio.
Q: What are the main advantages of being a Storey customer?
The main advantage is being based on the Broadgate campus. As a Storey customer, we get everything from discounted gym classes to free donuts – there really is something for everyone! Recently the whole team have loved the plant giveaways from the Planted event. I now have a veritable jungle around my desk which is wonderful!
Q: What do you look for when considering office space?
As a company that is growing quickly, Storey provides us with the ability to customise office space and build an environment that truly reflects the needs of our business.
Our latest office relocation to 155 Bishopsgate is the perfect choice for our London headquarters – located on the doorstep of Liverpool Street with a number of transport links, including the newly launched Elizabeth line, plus a variety of bars and restaurants for our colleagues to enjoy.
Q: What have you changed or adapted with each new office space?
One of the real advantages of the Storey offer is how we can adapt each office for our business needs. In 1FA we knocked down a wall to expand into another unit next door, saving us from moving costs and meaning less disruption to the team. Moving into 155 Bishopsgate we worked closely with Storey to ensure the space would work for all our requirements. We were able to move office rooms, change layouts, add breakout spaces and customise everything, and we couldn't be happier with the final results.